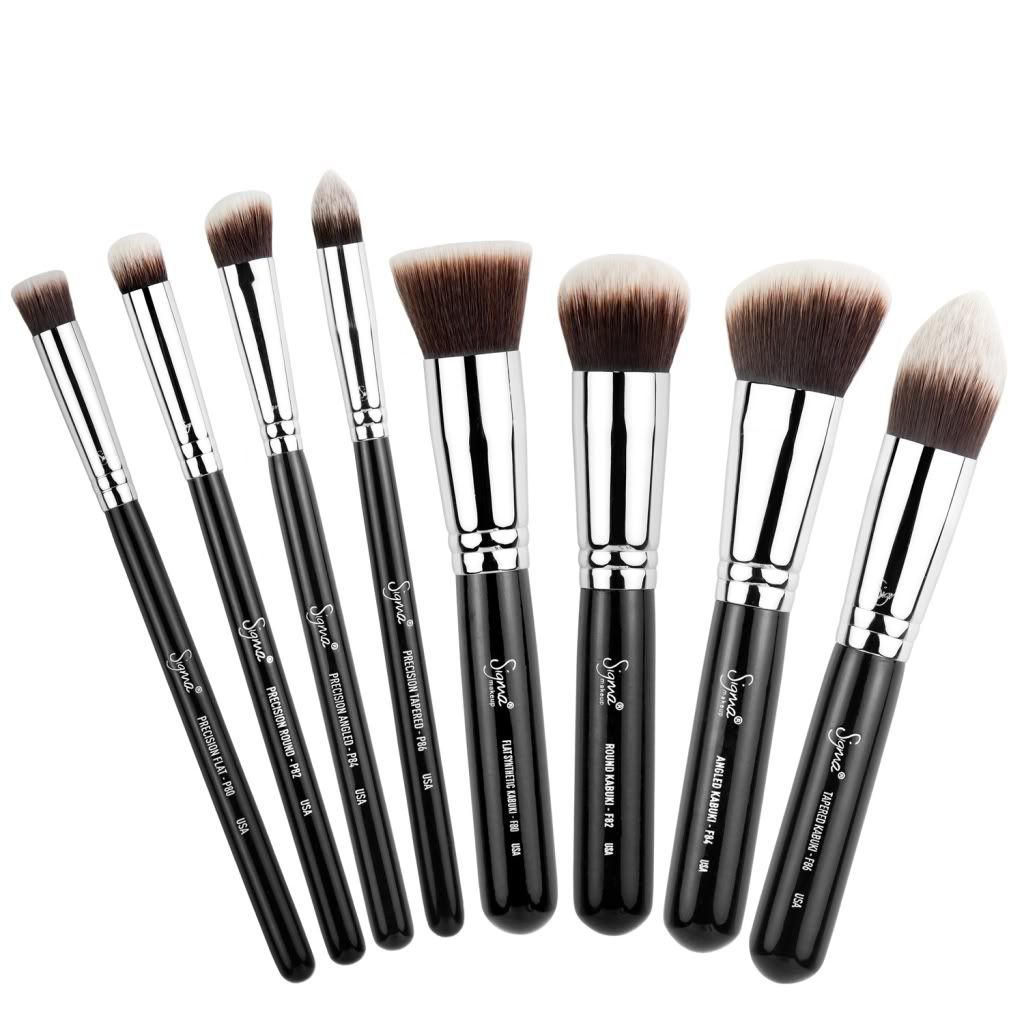 F80
- Flat Kabuki: Application of liquid or cream products to flat areas of the face such as the forehead and cheeks.
F82
- Round Kabuki: Blend mineral products onto the skin.
F84
- Angled Kabuki: Buff cream blush or bronzer onto the skin.
F86
- Tapered Kabuki: Apply cream and liquid foundations onto the harder to reach contours of the face.
P80
- Precision Flat: Stipple concealer on sun spots, blemishes, and other small imperfections.
P82
- Precision Round: Apply eye shadow base or primer onto the lid.
P84
- Precision Angled: Apply product to areas such as the sides of the nose and the hollows of the cheeks.
P86
- Precision Tapered: Exact placement of concealer in harder to reach areas such as around the eyes and nose, chin, and around the mouth.
This kit has every brush you need to get that flawless finish!
OCC Lip Tar in
Anime
and
Harlot
I love these lip tars! The colors are amazing and can be mixed to create custom colors and stay on long!
Harlot
These eye shadows are amazing! I love the variety of colors and they are all very pigmented!